#2020ReadingChallenge wrap up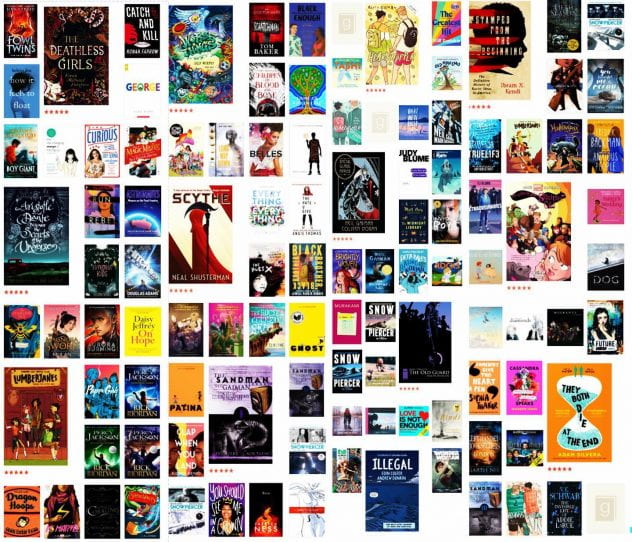 Buckle in, readers, this is going to be a long one!
I started 2020 with the ambitious goal of reading 52 books throughout the year. but ended up more than doubling that. I read some incredible books – in fact, there's almost nothing on here that I wouldn't recommend to someone. There were indeed some stand-outs, and I've compiled my top 5 books in a few different categories, as well as a top 5 and top 20 books overall – because it was hard to narrow it down! I've really enjoyed challenging myself to read new things this year – I read more non-fiction than I normally do, I got back into reading comics again, and most of my books were written by own voices and/or BIPOC authors, and feature diverse and authentic representation of characters and experiences.
My stats:

 Total books read: 111

 New-to-me authors: 68

 Books featuring significant diverse content/ characters: 84

 Books by diverse authors: 73

 Rereads: 7

 Non-fiction: 11

 Comics/ graphics: 36

 Picture books: 13

 Audiobooks: 16

 Main genres: Contemporary (46), Fantasy (31), Sci-fi (27)

Most recommended books: The House in the Cerulean Sea by TJ Klune, Euphoria Kids by Alison Evans

 Most purchased book: Euphoria Kids.
I focused a lot this year on #diversifyingmybookshelf – consciously reading books by authors of colour, and featuring BIPOC characters that were authentically represented. I've always read queer literature pretty extensively, and one of my increasing focuses as the year went on was the representation of mental health and disability in my reading, particularly in YA books. I've enjoyed some of these #ownvoices reads most of all, and will be seeking out more fiction that presents these types of issues and characters in authentic and meaningful ways.
2020 was a good reading year for me, and I was surprised to see that I'd read more contemporary than anything else – I think of myself as a sci-fi/fantasy girl! I'm using TheStorygraph to track my #2021readingchallenge, so I'm interested to see how those stats come out at the end of this year – the above info is taken from my highly unscientific excel spreadsheet dump, after I realised that GoodReads wasn't going to give me the goods.